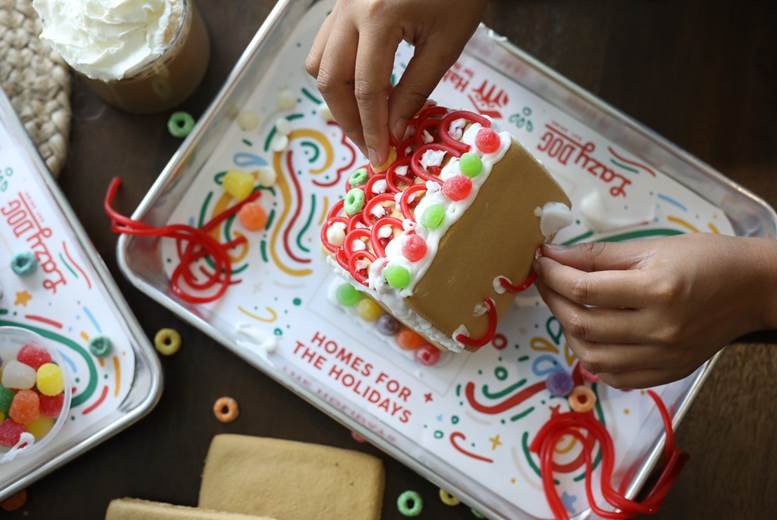 November 12 - December 13
Lazy Dog Corporate Holiday Events
Looking for a place to host a fun holiday event? Book your party at Lazy Dog from November 12 to December 13. Choose from 2 prix-fixed menus, $30/pp or $40/pp for parties of 8 or more. Each guest in your party will receive a gingerbread house to build.
Every gingerbread house you build in our restaurant helps build a home for someone in your community. 100% of the net proceeds of each gingerbread house purchased goes to Habitat for Humanity.
---
Fairbourne Properties is proud to announce that Arlington Highlands has just been recognized by IREM as a "Certified Sustainable Property".

The IREM Certified Sustainable Property is a prestigious sustainability certification program that focuses on the role of exceptional real estate management in green building performance. This certification is a mark of distinction for office, multifamily, and retail properties. To earn this certification, a property must be recognized for its resource efficiency and environmental program.

Thanks Arlington Highlands in doing the right thing for the Community – green is good for all.
Visit Santa Here! Click here to learn more.
---
---